My headline is a bit over the top, I'll admit. But for police chiefs, sheriffs and law enforcement PIOs who have tuned into the Netflix documentary, "Making a Murderer," it may have particular resonance. Many may be following the backlash against the Manitowoc County (Wisc.) Sheriff's Department with some dismay – along with a sigh of relief that it's not them in the hot seat.
And that seat is only bound to get hotter for the local sheriff's department. Although the conversation started in social media, it has quickly spread to the mainstream media. Many of the major news outlets continue to cover the documentary, and eOnline reports that Investigation Discovery will air its own show focusing on what the producers omitted later this month.
If you haven't seen the 10-part series yet, the story centers on the wrongful conviction of Steven Avery, who spent 18 years in prison for a crime he didn't commit. Upon his release, he filed a $36 million suit against the Manitowoc County, as well as the former sheriff, Thomas Kocourek, and the former district attorney, Denis Vogel. Then, Avery was arrested, charged and convicted in the murder of another woman.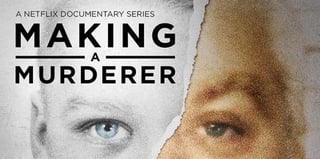 The documentary, released over the holidays, raises the possibility that Avery was framed by the Manitowoc County Sheriff's Department for the 2005 murder of Teresa Halbach – in retribution for his civil lawsuit.
An overwhelming number of viewers have reacted with outrage. Fans started online petitions seeking a pardon for Steven Avery, collecting more than 360,000 signatures before both governor Scott Walker and President Obama weighed in.
But perhaps more troublesome for the Manitowoc County Sheriff is the backlash against the department, which says it has received "hundreds of voice-mails and dozens of emails from around the world."
It's an interesting case study in crisis and reputation management for law enforcement officials, government leaders and PIOs. How do you respond when the Internet, investigative journalists and Hollywood come knocking on your door?
Manitowoc Sheriff Robert Hermann told local Milwaukee station WTMJ: "We're not happy about it, but I don't know how we can change that. Social media is very powerful. People are drawing conclusions after watching a few hours on a trial that lasted six weeks."
Of course, every PIO should have a crisis management plan in place long before a crisis emerges. But the Internet moves fast, making it hard to plan for every scenario. And given the overwhelming response, it's easy to see how the department might be stumped about how to get their part of the story out.
However, there are proven best practices for managing a crisis. With the right tools and the right strategy, the hit to reputation can be minimized.
Engage a public information expert
It's not unusual for local law enforcement to be without a full-time public information officer, but this case makes a compelling argument for investing in expert help. A PIO can help the department develop a crisis strategy and provide media training for the chief or sheriff, enabling them to control the conversation and avoid missteps.
Monitor the media
Once a crisis hits, it's imperative to start tracking the conversation and capturing what is being said about your organization. Broadcast monitoring is especially important when your story hits the national news. Television reaches nearly every household in America, and it's highly influential, which means you need to dispel false information as soon as it hits the airwaves. Tools like TVEyes can alert you by email each time you're mentioned in broadcast, allowing you to respond quickly and share your side of the story.
Correct the problem
When an organization is accused of wrongdoing, it's imperative to conduct an internal investigation to understand if there has been any wrongdoing. Reputation management experts say it's impossible to correct public perception unless underlying problems have been fixed.
Analyze Coverage
Evaluate the coverage you've been getting by conducting a content analysis. Are the facts presented accurately? What points are misleading? Which stations, anchors and reporters are friendly? Which ones show a clear bias – either for our against you? This analysis will enable you to craft your story more effectively. Just as importantly, it will provide intelligence about which reporters you should pitch – and which you should avoid.
Correct Misinformation
Prioritize the media outlets in order of size and influence. Systematically reach out to each tier one media outlet to tell your side of the story. Be sure to emphasize message points that correct inaccuracies and set the fact straight.
Correct the problem
When an organization is accused of wrongdoing, it's imperative to conduct an internal investigation to understand if errors have been made or there has been any misconduct. Reputation management experts say it's impossible to correct public perception unless underlying problems are fixed.
Apologize If Warranted
If your internal research has uncovered wrongdoing, your best option is to issue a public apology. Though you may have qualms about admitting guilt (and your lawyers might object on legal grounds), an apology can go a long way toward minimizing the damage to your reputation.
No police chief, sheriff or PIO wants to be in the center of a media storm, but a systematic and diligent approach to managing a crisis can minimize the harm to your reputation. This requires a great deal of patience and work, but with your credibility on the line, it's imperative to shift public perception in your favor.
Learn how broadcast media monitoring changed the way one county government keeps informed by reading the Sussex County Case study. Then, find out how to prepare for and manage a crisis by downloading our free playbook: How to Build the Crisis-ready Organization.