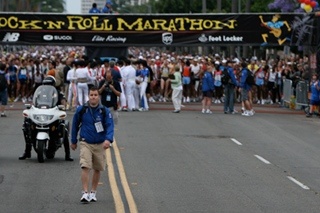 When you're running two or three events a month across the country and growing in the U.K. and Europe, you need a mightily efficient operation. And your media relations team will be extremely busy as each event can draw tens of thousands of participants and close roads in major metro areas for a full day.
Competitor Group has a unique place in the sports events business with its Rock 'n' Roll Marathon series which combine marathons, half-marathons and live concerts by national and international recording stars. Media coverage of its events is a key value that is counted on by sponsors, primarily national and global brands, and important charities as well. In fact, Rock 'n' Roll Marathon events have raised more than $300 million for charities over the last 16 years. And more than 450,000 people will participate in its 28 events in 2014.
Competitor Group's PR team relies on TVEyes Media Monitoring Suite to help it manage media in advance and during its events as well as report coverage earned to sponsors and charities. They've reduced costs and gained operational efficiency by relying solely on TVEyes for broadcast monitoring and reporting.
"Being able to monitor TV coverage in a timely manner for each of our events is critical to our success," says Dan Cruz, director of public relations for Competitor Group. "TVEyes enables us to easily track media mentions and report the breadth of coverage to sponsors, partner charities and colleagues, and at a reasonable rate."
Want to learn more about its business and how it uses TVEyes? Please click the button below to read the case study.