Media outlets are finding they're in an unusual spot these days. In addition to reporting the news, they have become the news. Broadcasters such as CNN as well as the nation's top newspapers are increasingly the subject of heavy media criticism. And the intense scrutiny isn't coming just from their own watchdogs, but the White House, celebrities, politicians, and viewers are also hypervigilant to perceived transgressions.
So it comes as no surprise that the daily accusations of fake news and oppositional reporting are clearly taking a toll on the news industry. In its September poll on media trust, Gallup found Americans were losing significant trust in mass media, with their confidence in the media's ability "to report the news fully, accurately and fairly" dropping to its lowest level in Gallup's polling history. It's now down to 32%, a drop of 8% from the previous year.
As the fourth estate, media organizations believe they have a clear directive to report the truth. According to the Society of Professional Journalists (SPJ), "It is the role of journalists to provide…information in an accurate, comprehensive, timely and understandable manner."
These journalistic values of factuality, balance, and clarity are echoed in the Poynter Institute's principles for reporting:
Seek Truth and Report it as Fully as Possible
Act Independently
Minimize Harm
The increased scrutiny means the role of media critics, both those self-policing the industry (such as CNN's Brian Stelter) and external critics (like NYU's Jay Rosen), is becoming ever more important.
Given the broad influence of broadcast news – 57% of American adults still get their news from television, according to the Pew Research Center – fact-checking the daily news broadcasts is an essential part of the job for today's media critics.
Broadcast media monitoring can greatly simplify the job, while also increasing the accuracy of media criticism. Here's how media critics can set up a broadcast media monitoring program to track adherence to the core tenets of journalism.
Is it Truthful and Accurate?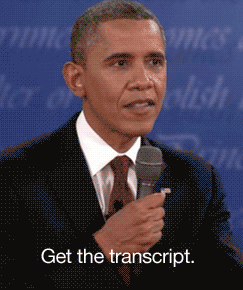 Whether they are covering their own journalists or the industry as a whole, media critics need speedy access to all segments covering a specific issue. With broadcast media monitoring, they can create searches across thousands of daily broadcasts and be alerted immediately after a segment about the topic is aired on international, national or local news stations. They can then evaluate what was presented, point out errors in fact, and identify significant omissions.
Does the Segment Present Both Sides of the Issue?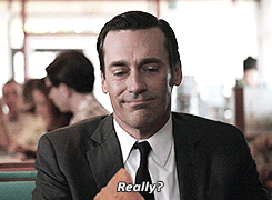 Although every news program has its own slant on the news, broadcasters are still responsible for presenting viewpoints on both sides of the issue. Media critics can use broadcast media monitoring to play back segments and conduct detailed media analysis on every clip. They can then answer questions such as: Does the program offer commentary from people with other perspectives on the topic? Are all facts presented, or just those that support the program's known bias? Media critics also can view news segments sequentially, which will help them compare and contrast the way issues are presented on different news programs.
Are the Facts Presented in a Misleading Way?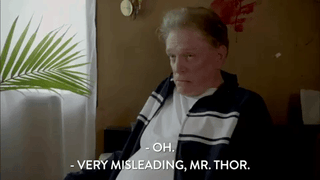 Media criticism isn't limited only to whether facts are presented, but critics also must scrutinize how they are presented. This manifests itself in several ways. The anchor might use emotionally charged words when discussing the issue, for example. And because television is such a visual medium, it's not only the audio that must be evaluated. Media critics also need to examine images, breaking news and B-roll video, and any charts or graphs. The exact manner in which these props are used can potentially skew the news report. Playback of individual segments will enable media critics to focus on specific portions of a broadcast that may mislead viewers.
Media critics have a tough job, especially with so many voices questioning the quality of journalism. But the job of watchdog is easier with broadcast media monitoring. With it, media critics can confirm factual accuracy of broadcasts, assess the slant of reporting, and ensure the media isn't misleading their viewers.
Learn more about using broadcast media monitoring by requesting a demo of TVEyes.