Free Media Training Kit Offers TJ Walker Video, Books and TVEyes Tip Sheet.
We're pleased to offer a unique media training kit featuring an exclusive video and two media training books from TJ Walker of Media Training Worldwide. The kit also includes our own Tip Sheet on how to make media training better by integrating broadcast monitoring into your plans.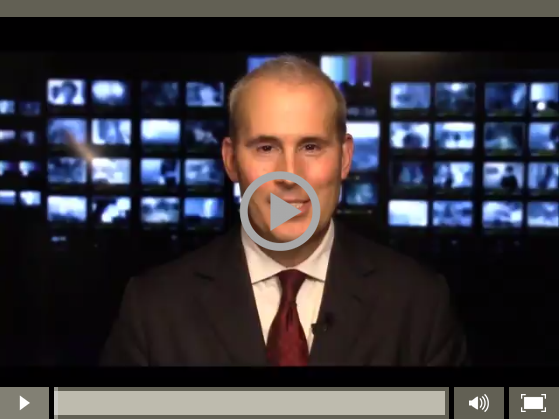 To help make our kit as valuable as possible, we reached out to TJ Walker of Media Training Worldwide. Considered by many to be one of the most effective media trainers anywhere, he agreed to create a video detailing his top recommendations for integrating broadcast monitoring in training sessions. He also provided two of his books, "Media Training A-Z" and "Media Training Success: How Anyone Can Become A Media Pro In 20 Minutes," two of his most popular books. On top of that, we created a Media Training Tip Sheet that digs in deep on how to use a broadcast monitoring service in media training.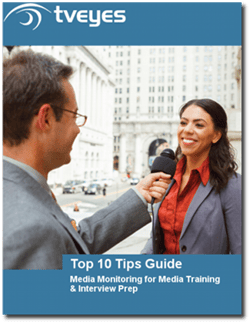 Our "Top 10 Tips Guide for Media Monitoring for Media Training and Interview Preparation" provides specific recommendations on how to integrate media monitoring with the training curriculum. It recommends that you:
Create an archive or library for future reference

Show good and bad interviews

Demonstrate the impact of posture and body language

Review previous TV appearance

Capture and review segments in advance of inteviews

And more...
The fact is that you can do a much better job in media training for TV interviews if you have strong video materials to work with. This requires searchable access to broadcast television. And that's where we fit in... if you're investing in media relations and media training, you need TVEyes.
You may download the free media training kit at this link or hit the button below. We hope you find it useful.