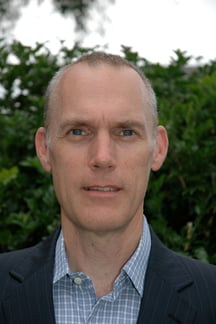 I'm John Harrison, and I am the managing director for TVEyes in Australia, responsible for bringing TVEyes' state-of-the-art Media Monitoring Suite "down under." Australia has needed some fresh competition in the broadcast monitoring market for quite some time, and TVEyes is really going to shake things up. We offer the most advanced, most economical and easiest-to-use means of monitoring television and radio broadcasts ever offered in Australia.
There are numerous aspects of the TVEyes model that customers will find very appealing when compared to what is available to them now. For one thing, you always know what your monitoring costs will be with TVEyes. There is no variable component to the pricing. Why should you have to pay each time there is a match to one of the key words you are monitoring? Even better, why should you ever have to chase down refunds for irrelevant material or erroneous hits? With TVEyes you pay a fixed monthly fee per user for unlimited service.
Additionally, with TVEyes all video can be streamed instantly at no additional charge. You will no longer have to make a decision on whether you want to pay more, often a lot more, to actually see a broadcast. You just watch it. Your company was mentioned on the evening news in a 30 second piece? Watch it. You don't have to make the ridiculous decision to pay 50, 100 dollars or more just to see what a news summary was all about. You just watch it. Then you can distribute it to others in the business that may find it useful or interesting and get on with your life. No extra charge.
If quickly knowing what was said in a broadcast is important, TVEyes can be set up for email alerts to hit your inbox within seconds of your key word being mentioned. These can be viewed on your computer, iPad, iPhone, or any other mobile device wherever you are. If instant alerts aren't your thing, then you can receive daily or weekly alerts that include all hits for the period selected. These can be included in a summary report or forwarded to colleagues for immediate viewing. It probably goes without saying that there is no charge for email alerts! But if you get too many emails already, then your TVEyes account can also be managed using our clean and intuitive web interface at a time of your choosing.
You get media statistics, ad hoc searches, the ability to edit clips, unlimited search term monitoring, and more with TVEyes.
TVEyes' Media Monitoring Suite is so far ahead of what is currently being offered in Australia that functionality alone would make it a hit. When you add in that it costs a lot less, it can't be beat.
If you'd like to try TVEyes for Australia, just email us at oz@tveyes.com - and stay tuned for more TVEyes news from and for Oz. We're just getting started.
To learn more about broadcast media monitoring, request a demo here.