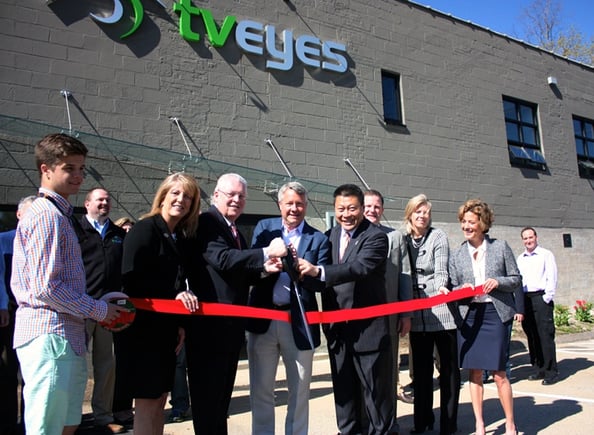 This week we officially opened our new HQ in Fairfield, Conn. After outgrowing our prior space about three years or more ago, it feels great to spread out in a state-of-the-art and purpose-built facility. I couldn't be more pleased and grateful. The growth we've achieved was hard-won and earned every day by our sales executives and built on the unmatched systems our engineers created. The loyalty of our customers and employees is truly unusual in today's world and I believe it speaks to the service level we deliver and values we project though our strategic and everyday management of the business.
The official opening of the offices was marked with a traditional ribbon cutting attended by Connecticut Senator John McKinney, Rep. Brenda Kupchick, Rep. Kim Fawcett, Rep. Tony Hwang, and Fairfield First Selectman Mike Tetreau. The event included all our employees, the team that designed and built-out our space, and a few key partners. A special surprise was the presentation of an aluminum plaque to me by the team; I am constantly amazed and impressed at the dedication, creativity and accomplishments of our employees. They've truly built the business with me.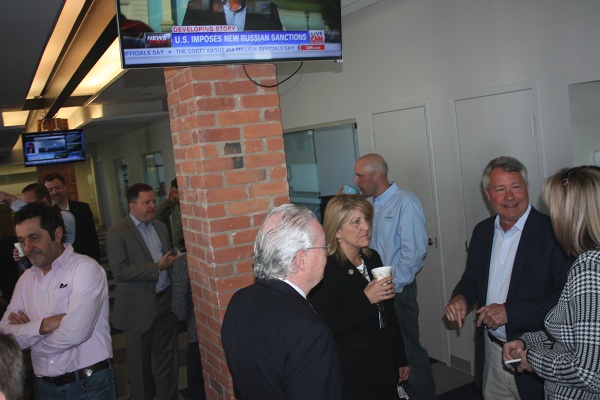 Our new offices represent opportunity to grow on many fronts. We'll be able to add staff for customer service, support and training, as well as technologists to accelerate the development of new language models as we expand internationally. We'll also be able to hire staff and interns in technology and business development, as we now have the space to do so. We've also made technology, infrastructure and ergonomic investments to increase the efficiency of work in the office and resilience of desktop and office computing resources
We also have a state-of-the-art conference facility that will make working sessions for our team and with our business partners much more effective. Expansion within our building will be easily accommodated as we grow.
For customers, our new HQ represents an investment in continuing to serve you better, with the most reliable, efficient and comprehensive broadcast media monitoring service available anywhere. For partners, this investment means we'll continue to provide the deepest and most useful TV and radio feed via the industry's richest set of APIs, and further our lead in international markets.
The building, which we acquired in 2013 and gut-renovated, started its life out in 1938 as a print shop. It seems fitting that it has found new life supporting a 21st-Century media company like ours. You can learn more about our offices by reading the news release and also this article in the Fairfield Citizen.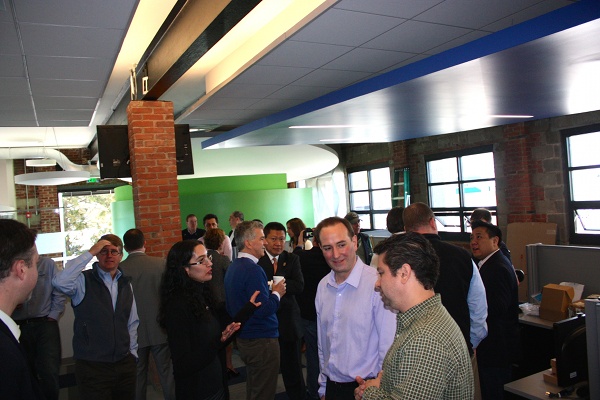 Let me finish where I started. Thank you to the TVEyes customers and employees who have made it possible for us to achieve the success we have to date, and for your continued confidence as we grow and expand.